Crown Commercial Service Tenders
Looking for help tackling Crown Commercial Service Tenders? GovData's expert team have helped thousands of businesses to find, negotiate and win Public Sector contracts.
BUILT-IN EXPERTISE IN THE CROWN COMMERCIAL SERVICE PROCESS
Bidding is more than what you do on the ground – it's an end-to-end process that aligns your business' solutions with the needs and requirements of the Public Sector buyer.
When bidding on Crown Commercial Service Tenders, you'll need to go further than just a pitch. We know how to take your bid to the next level with over 20 years of experience in the Public Sector procurement industry.
YOUR EXPERT, WINNING TEAM
GovData specialises solely in helping SME's to find, access and in Public Sector frameworks and contracts. We've helped our clients win over £37 Billion in Public Sector contracts.
We work to get you onto major Public Sector frameworks and secure business from key procurement bodies, including Crown Commercial Services.
PARTNERS IN SUCCESS
Partnerships are all about working together, and we see you just like that – a partner. That's why we can offer both fixed fee and success-based bid submissions, meaning you don't pay unless we're successful together.
We'll work with you to develop and support a winning bid, and we'll manage the process and the risk for you. All the framework and bid expertise you need at your fingertips.
Helping you find and win the right government bids and tenders for your business
Public Sector purchasing is an industry within itself – in 2020/21, Crown Commercial Services spent £22.7 billion through commercial agreements. There is a massive opportunity for UK businesses, especially SMEs, to capitalise on the increased spending on public goods and services.
Crown Commercial Services allows businesses to access a vast pool of Public Sector frameworks and tendering opportunities. These tendering opportunities can help accelerate growth through an aggregated, long term framework agreement process.
At GovData, we have an expert team of bid experts with over 20 years of experience in Public Sector frameworks and tendering opportunities. We work closely with businesses, with deep knowledge of the bidding process and core understanding of your organisation at the heart of what we do.
FIND A FRAMEWORK OR OPPORTUNITY
GovData Professional Crown Commercial Service Tender Support
Talk to the experts for how to create a winning framework submission or bid for Crown Commercial Service Frameworks and Tenders
WHAT IS THE CROWN COMMERCIAL SERVICE?
The Crown Commercial Service (CCS) is the biggest public procurement body in the UK and helps buyers in central Government and Public Sector with their purchasing needs.
Buyers use the CCS as it uses commercial agreements to supply goods and services. It's great for businesses as they already know that their suppliers have been approved to provide work. It's also great for the taxpayer as it means public-spending bodies can get the best commercial deals.
Public Sector buyers use frameworks to find approved suppliers. For an SME, being a part of an agreed Crown Commercial Service Framework can provide lucrative, long-term opportunities to secure growth and revenue.
To be considered as a supplier for Public Sector procurement, businesses need to be accepted onto a framework agreement by responding to a tendering opportunity.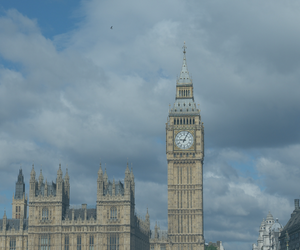 HOW DO I FIND CROWN COMMERCIAL SERVICE FRAMEWORKS?
You can find relevant Crown Commercial Services Frameworks through the Government's Procurement Pipeline. This lists all current and upcoming frameworks and details on how you can get a place on them.
The four areas of framework agreements you can find through the Crown Commercial Services are:
Building & Construction
Corporate Solutions
People & HR
IT & Technology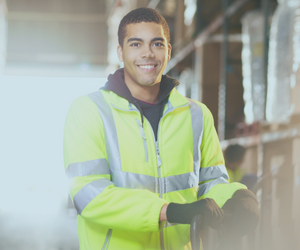 HOW DO I FIND CROWN COMMERCIAL SERVICE TENDERS?
You can find a complete list of Crown Commercial Services tenders through the Government's Find a Tender portal. Or if you're looking for support to find the right tender or framework give our team a call on 01925 269600
Find a Tender has replaced the Official Journal of the European Union (OJEU) and Tenders Electronic Daily services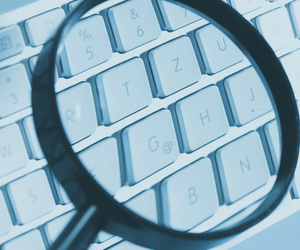 BID WRITING AND MANAGEMENT SERVICES
BID STRATEGY
All of our winning bid writing services start with a strong understanding. We help build a clear, focused strategy for what, why, how, and when. By really understanding the value of your business to the Public Sector, we'll help you define a clear, executable strategy to win and deliver.
BID MANAGEMENT
No time or limited resources to start or grow your opportunities within Government or Public Sector? Our team works across IT, People, Building & Infrastructure and Professional Service frameworks and can manage your entire bid submission from end to end. No hassle, no additional resources; we'll take care of the whole bid process for you.
BID AND TENDER WRITING
Our bid team are so much more than just writers; we're the fuel that drives your business growth. With over 28 years of experience and over £37 Billion in won contracts for our clients, our bid experts are a fundamental part of your team. Whether you need us for one bid or our help and guidance to grow your footprint with Government contracts, we're here to help.
BUSINESS CHAMPION
We have felt first-hand the frustrations of dealing with the public purse and of breaking into Public Sector opportunities. Our experienced team of Bid Writers will help you break down the barriers to winning Public Sector bids and champion simple, robust, real-world information that helps your business to compete and win.
MEET YOUR EXPERT BID WRITING TEAM
Nicole Fletcher
Bid Manager
I started my journey with GovData as an Account Executive in the Delivery Department and progressed to Bid Reviewer, Senior Bid Reviewer and ultimately Bid Manager. I have worked various frameworks spanning various industries but particularly enjoy the People and Buildings and Infrastructure frameworks. I have enjoyed building our relationships and watching my clients grow and progress throughout the Public Sector.

Joe Hazeldine
Account Executive
I am an Account Executive and have worked with the Delivery Team for 7 months after moving from the Data Research Department. In my time so far, 100% of my customers have been successfully appointed onto their Framework. With an end-to-end customer management approach, I am thoroughly enjoying watching my customers grow in the public sector and become confident in bidding for opportunities and winning contracts.
Ghulam Ali
Bids Reviewer & Bid Support IT Pillar
With an IT background in networking, ERP implementation and management with various accreditations and certifications. I have worked in various positions as IT Manager, Senior Business Consultant, and Bid Reviewer.
I have an impeccable submission record and success rate on a multitude of frameworks including; Multifunctional Devices, Apple Equipment and Digital Document Solutions.
I pride myself on being a contract professional with a record of achievement, process improvements, performance improvement, relationship management and development.