Government Construction Tenders and Frameworks
Looking for help securing Government Construction Tenders and Frameworks? GovData's expert team have helped thousands of businesses find, negotiate, and win Public Sector construction contracts.
EXPERIENCED CONSTRUCTION BID MANAGEMENT
With 20+ years of experience in Government construction tenders, we know how to take your bid to the next level.
A bid is much more than words on a page – it's aligning your business and the solutions you offer with the needs of a buyer.
THE EXPERT CONSTRUCTION FRAMEWORK AND BID TEAM
GovData's team of framework experts and bid writers specialise in securing our clients' place on construction frameworks and winning tender opportunities.
We work with you to get your business on the major construction frameworks, helping you secure business from large Government procurement organisations.
PARTNERS IN SUCCESS
We believe that partners are just that – partners. We offer both fixed-fee and success-based framework application services, and you don't pay unless we are successful together.
We work with you to develop and write a winning Government construction bid, managing the bid process and risk for you.
Helping you find and win the right government construction frameworks and tenders
The UK Government is focusing on investing billions of pounds into the construction industry by transforming procurement processes to help favour smaller businesses. More organisations are turning to the tender process to help grow their businesses, but increased competition and difficulty standing out from the crowd comes with this.
Getting onto Minor Works or Construction Professional Services (CPS) can be a complex process, and winning a new construction bid opportunity can be time-consuming, but you can join hundreds of professional construction firms clients who have won a share of £37 billion in Government contracts with our support.
FIND A FRAMEWORK OR OPPORTUNITY
Find a construction framework
Creating a winning framework submission
It may seem like a daunting stat, but research shows that almost 80% of all framework submissions do not win when they are self-submitted. Companies did not fail because they aren't suited to the contracts, but instead due to technical elements not being there.
Creating a construction, maintenance, or groundwork framework submission takes time, experience, and intrinsic knowledge of scoring criteria that awarding bodies are looking for. At GovData, we can help businesses break through the barriers to entry by creating winning bids, week in, week out.
We have experience in creating winning framework submissions under a range of pillars. These include:
HOW TO FIND THE RIGHT FRAMEWORKS AND LOTS
A construction framework is an agreement set up by central Government teams to cover the supply and distribution of goods and services. The Construction procurement leaders will establish the requirements of the Government and Public Sector organisations as well as build the case (and specification) for their contracts. Ultimately whilst they may not be the ultimate users of your service the awarding procurement body make the decisions around who can and cannot supply services, awarding approved status to multiple suppliers during the lifespan of the framework.
A buying party will often use a framework to allow them to spend their money more effectively. By encouraging competitive bidding by suppliers, the buying party has more options for starting a contractual agreement.
The great thing about construction frameworks for suppliers is how they're able to equally favour all types of businesses, especially SMEs and local industry. In reality, we recognise that whilst all frameworks are accessible to all, actually getting on to a framework can be a time consuming, complex process – our team of Construction Framework experts can help guide you quickly to success.
If you are looking for assistance in getting onto a framework, get in touch. We provide an end-to-end framework submission service to support businesses like yours and help you win bids in the Public Sector market.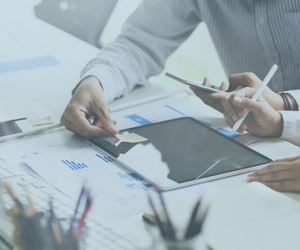 WHAT CONSTRUCTION OPPORTUNITIES ARE OUT THERE?
There are a wide range of Public Sector opportunities in the construction, maintenance and groundworks industries requiring many suppliers across the country. One of these is the Minor Works and Maintenance Framework, which is open to businesses across the country. If your business can land a place on this framework, you can be tapping into a potential framework value of £1.68Bn.
The construction industry is vital to the UK's economy, particularly after the onset of the Covid-19 pandemic. In the UK, construction output in January 2022 was nearly £200million higher than pre-Covid figures (ONS). And globally, construction output is forecasted to grow by 4.3 per cent per year until 2025.
The UK Government has developed a clear and defined strategy to fulfil their long-term vision for 'Construction 2025′. This ambitious strategy looks to set clear aspirations and parameters for how public and private stakeholders will work together to establish Britain as a leader in the global construction market.
There is a massive opportunity for SMEs who operate across the construction industry to secure large Government and Public Sector contracts and accelerate their growth in a controlled, stable manner. At GovData, we are here to help you access a range of construction, maintenance, and groundworks opportunities within the Public Sector. We're with you every step of the way to help you unlock potential growth with expert guidance to get you there fast.
Government awarding bodies like Crown Commercial Services offer frameworks to help alleviate various proposed policies, such as the National Infrastructure Strategy, National Health Infrastructure Plan, and the Transport Decarbonisation Plan. This could be a very lucrative opportunity for your construction company, as the frameworks are in place to aid the Government's plan of building forty new hospitals across the country.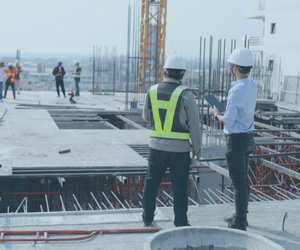 CONSTRUCTION MANAGEMENT SERVICES
SUBMISSION MANAGEMENT
If you are struggling to manage your construction framework and bid submissions, you may be pleased to hear we offer submissions management services. Alleviate the pressure that comes with Government construction tenders by letting GovData's experts manage the whole submission for you, giving you back the time and resources to maintain your current operations.
BID STRATEGY
We always start by building a clear and focused strategy when working with any of our construction clients. By understanding the value your business can demonstrate to the Public Sector, we can help to take your bid to the next level by defining a clear and executable strategy to win contracts.
BID AND TENDER WRITING
Our bid writing team are much more than a group of writers; we fuel the growth of your business. Our team of bid writers are a fundamental extension of your own business, with years of experience delivering £37 billion in won contracts.
BREAKING BARRIERS TO ENTRY
Entering the Public Sector construction marketplace can be a daunting and frustrating task. Thankfully, our team of expert Construction Bid Writers and Framework specialist help you break down the barriers of winning Government construction bids – we pride ourselves in championing simple, real-world information that helps your business compete and win.
MEET YOUR EXPERT FRAMEWORKS AND BIDS TEAM
Nicole Fletcher
Bid Manager
I started my journey with GovData as an Account Executive in the Delivery Department and progressed to Bid Reviewer, Senior Bid Reviewer and ultimately Bid Manager. I have worked various frameworks spanning various industries but particularly enjoy the People and Buildings and Infrastructure frameworks. I have enjoyed building our relationships and watching my clients grow and progress throughout the Public Sector.

Joe Hazeldine
Account Executive
I am an Account Executive and have worked with the Delivery Team for 7 months after moving from the Data Research Department. In my time so far, 100% of my customers have been successfully appointed onto their Framework. With an end-to-end customer management approach, I am thoroughly enjoying watching my customers grow in the public sector and become confident in bidding for opportunities and winning contracts.
Ghulam Ali
Bids Reviewer & Bid Support IT Pillar
With an IT background in networking, ERP implementation and management with various accreditations and certifications. I have worked in various positions as IT Manager, Senior Business Consultant, and Bid Reviewer.
I have an impeccable submission record and success rate on a multitude of frameworks including; Multifunctional Devices, Apple Equipment and Digital Document Solutions.
I pride myself on being a contract professional with a record of achievement, process improvements, performance improvement, relationship management and development.