NHS and Clinical Recruitment Frameworks and Tenders
If you're looking to join a Government NHS framework, we can help! GovData have successfully helped over 1,800 businesses get onto national frameworks with a 97% success rate.
WHY CHOOSE GOVDATA?
With over 30+ years' experience in the public sector, GovData act as a neutral facilitator helping your business win a place on Government healthcare frameworks such as Multi-Disciplinary Services.
We understand the complex and time-consuming process that all businesses (particularly SMEs) face when approaching NHS frameworks, with very little internal resources and we're here to remove this barrier.
With over a 97% success rate, we're confident we can get you on the right framework needed to win public sector contracts.
JOINING AN NHS FRAMEWORK
Did you know that around 4 in 5 businesses fail their first attempt at joining at government framework?
Many businesses are inexperienced with tendering to the public sector and often do not have the time, resources, correct policies, or documents in place to make them a fully compliant supplier. We work with your business to find the best frameworks for your business. GovData's expert teams help you ensure your documentation, compliancy information, policies, and procedures are up to scratch and make sure your ITT responses are perfectly aligned with the needs of the framework.
END TO END NHS FRAMEWORK SUPPORT
Once you are on a framework, our expert bid writing team will collaborate with your existing business team to understand your technical expertise, commercial standards, and your capabilities helping you to write a 100% scoring responses within 28 days to ensure you are winning NHS tenders and contracts. Our team have over 30 years (this figure was different on another document) in public bid sector writing and together we've helped our clients win over £37 Billion in public sector contracts!
Helping you to get on NHS Frameworks
Since the pandemic, it's no surprise that there has been a sharp increase in government spending on healthcare. In 2019/20 the government pledged to spend £148bn on the sector, whereas in 2021/22 this rose to £190bn. The pandemic not only highlighted how underequipped the NHS is, but also how understaffed they are too. The focus on the industry and the increase in spend is to ensure improvements within the NHS including £33.8bn in response to the pandemic.
We know first hand just how well placed SMEs are to provide innovative thinking and robust services into our NHS. With an increase in spend planned for the sector, at GovData we want to ensure that you get on the right frameworks for your organisation to win NHS tender opportunities and grow your business.
UNLOCK THE KEY TO NHS PROCUREMENT AND DEMONSTRATE COMPLIANCE WITH NHS FRAMEWORKS
Helping you win NHS contracts and Tenders
Key information when applying for Public Sector NHS and Clinical Recruitment Frameworks
NHS & CLINICAL RECRUITMENT PROCUREMENT PROCESS
GovData are world leaders in Public Sector procurement, we've worked inside and alongside public sector procurement bodies including Crown Commercial Services, and NHS Shared Business Services since the 1990s giving our team and clients unparalleled insight into what a great framework application and bid look like and more importantly why framework submissions succeed and fail.
The budget for the Department of Health and social care is currently £190bn. The rapid increase in spend is mainly due to the pandemic with over £33bn allocated as a response. Whilst the budget is set to level off in the coming years, the opportunities for NHS and public sector healthcare tenders remains high.
Whilst healthcare continues to be one of the highest areas of public sector spending, over recent years the continued cuts to the budget have resulted in shortages of staff – a problem that has become even more evident during the pandemic. These staff shortages and Covid have created a crisis for the NHS, including a rising backlog of care for the NHS and public health bodies. The NHS priorities and operational planning guidance for 2022/23 encourages systems to accelerate work towards growing and transforming their workforce.
MULTI-DISCIPLINARY SERVICES FRAMEWORK
The Multi-Disciplinary Services framework is made up of multiple lots (services) and businesses who wish to provide the NHS with a range of quality consultancy services will need to demonstrate compliance with this framework in order to being invited for healthcare tenders.
The framework itself is a multiple lot (services) framework. Strategically designed to level the playing field for all consultancy services to align the right suppliers with the needs of the government. Frameworks such as the Multi-Disciplinary Services framework mean that the contracts are often awarded to more than one organisation based on the consultancy services required. And, best of all there's no limit to the amount of lots your business can apply for as long as you are able to demonstrate credibility and capability for each lot.
Once approved and awarded a successful framework position your business is now eligible to supply solutions and services directly to the bodies included. With a clear mandate for all purchasing to be completed through approved frameworks a successful framework award can create huge opportunities for growth.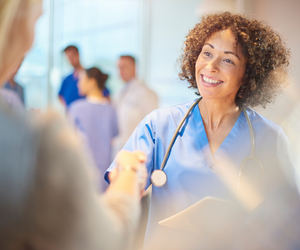 WRITING A WINNING NHS FRAMEWORK SUBMISSON
Recent research shows that 82% of framework submissions fail when they're self-submitted – not because the company is wrong for the contract but typically a combination of technical documents, mis-matched answers, missed deadlines or a combination of all of these things. Creating a winning framework application takes time, experience and an inherent knowledge of the key scoring criteria that awarding bodies are looking for. At GovData our experienced team help businesses break through the barriers to entry and create effective, winning submissions week in, week out.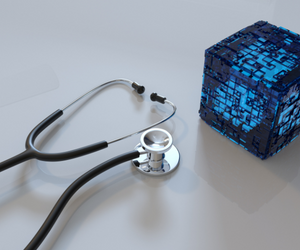 A GROWING OPPORTUNITY FOR NHS & CLINICAL RECRUITMENT
Ongoing cuts to the healthcare budget since 2008 have meant that the NHS and other public health bodies have been under increasing pressure to provide the world-class healthcare services we so heavily rely on in the UK. The damaging budget cuts have resulted in high levels of staff shortages and an increasing backlog of care that was only made worse during Covid-19.
As a result, the government has pledged a spend of £190bn to improve the department, including a focus on accelerating the work force and decreasing the backlog of care, meaning that the NHS and Public Sector organisations are able to utilise external consultancy services for specialist expertise and experience that departments are unable to recruit, develop or retain cost-effectively for. There has never been a better time to get on the required frameworks and utilise these opportunities for your business and its growth.
As part of the SME Agenda, the UK Government has been clear and transparent in their ambition to ensure the growth of SMEs, requiring that by law 33% of all public spending must be with SMEs.
At GovData our team are experts within NHS Frameworks and government healthcare tenders and are here to help you access the breadth of opportunities available within the public sector unlocking your growth potential with expert guidance to get you there fast.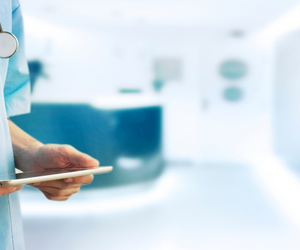 END TO END FRAMEWORK MANAGEMENT
FRAMEWORK APPLICATION
With the NHS under pressure with staffing shortages and a backlog in care, the opportunities for NHS tenders and contracts are high and we're here to help ensure you maximise these opportunities by getting your business on the appropriate frameworks. We have a 97% submission success rate on Framework submissions!
BID WRITING
We understand the frustrations with breaking into the public sector, the process can often be complex, time-consuming, and costly. Once you're on the framework, our expert team of bid writers will become a fundamental part of your team and help fuel your growth, breaking down the barriers to winning healthcare tenders. Together we have won over £37 billion in contracts for our clients!
END TO END FRAMEWORK MANAGEMENT
We understand that without a public sector framework team you may have limited resources to start or grow your opportunities within Government or Public Sector (lower case earlier, we need to decide if we're doing caps on Public Sector and Government). That's why NHS and Clinical Recruitment frameworks team manage your entire framework submission from end to end. No hassle, no additional resources, we'll take care of the whole framework process for you.
HEALTHCARE FRAMEWORK CHAMPION
We will be with you every step of the way, whether you need us for one framework submission, one bid or our help and guidance to grow your footprint with Government contracts we're here to help. We're more than just bid writers, we help you champion simple, powerful, real-world information that helps your business to compete and win.
MEET YOUR EXPERT BID AND FRAMEWORK TEAM
Nicole Fletcher
Bid Manager
I started my journey with GovData as an Account Executive in the Delivery Department and progressed to Bid Reviewer, Senior Bid Reviewer and ultimately Bid Manager. I have worked various frameworks spanning various industries but particularly enjoy the People and Buildings and Infrastructure frameworks. I have enjoyed building our relationships and watching my clients grow and progress throughout the Public Sector.

Joe Hazeldine
Account Executive
I am an Account Executive and have worked with the Delivery Team for 7 months after moving from the Data Research Department. In my time so far, 100% of my customers have been successfully appointed onto their Framework. With an end-to-end customer management approach, I am thoroughly enjoying watching my customers grow in the public sector and become confident in bidding for opportunities and winning contracts.
Ghulam Ali
Bids Reviewer & Bid Support IT Pillar
With an IT background in networking, ERP implementation and management with various accreditations and certifications. I have worked in various positions as IT Manager, Senior Business Consultant, and Bid Reviewer.
I have an impeccable submission record and success rate on a multitude of frameworks including; Multifunctional Devices, Apple Equipment and Digital Document Solutions.
I pride myself on being a contract professional with a record of achievement, process improvements, performance improvement, relationship management and development.