GovData are the leading experts in government business, and our mission is simple- ensure the UK Public Sector has the best suppliers possible.
We provide companies with expert support and guidance in assessing the marketplace and making the leap into the Public Sector; providing sustainable growth for the UK economy.
Our rigorous approach to vetting standards enables Public Sector buyers to connect with responsible, trusted and ethical suppliers.
GovData is a market leader in Public Sector business and provides specialist expertise to ensure businesses take advantage of the £378 billion spent each year on goods and services.
Our extensive knowledge of the Government and Public Sector business has helped hundreds of British businesses to achieve success in this space. This has provided the catalyst for greater opportunities, accelerated growth and diversification into global markets.
The process is daunting for some organisations, particularly British SMEs. Our best practice approach mitigates risk through the provision of a cost effective, end-to-end managed service. This involves all technical aspects being delivered in the fulfilment of governance and compliance. We help SMEs take full advantage of the SME Agenda which allows £1 of every £3 towards Government frameworks to be spent with SMEs.
We deliver the right supplier and the right buyer at the right time.
Our Vision and Mission
Our vision is to influence the UK economy for the better through our work with British Businesses and to create a meaningful difference to people's lives through work, community and charitable incentives.
To create an opportunity for British business, by helping them to:
Understand
the Public Sector market
Access
Government Business
Achieve
growth in business scale and revenue
Diversify
into global Government markets
Our Values
The values we uphold as a team, business and brand are fundamental to building a collaborative and connected culture that creates positive customer experiences.
Collaboration and Teamwork
Accountable and Committed
About our CEO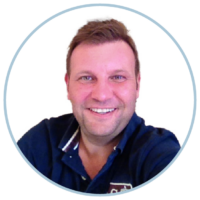 Our CEO Chris Hugo is a business leader with an exceptional level of commitment to facilitating responsible growth and fair opportunities for the UK's businesses from small to large.
Having won in excess of £40 billion of Public Sector contracts across various industries, Chris is a true expert in Government procurement processes, bid-management and tendering, also in strategic marketing and aligning policy analysis to corporate objectives.