We don't just help you with your framework applications. We get you on them.
We don't just write bids. We win them.
At GovData, we help you win real business and for over 20 years we've helped SME's to create real growth from Public Sector opportunities.
We know exactly what it takes to be successful in Public Sector and it's more than just price and passion. Creating real opportunities for SME's within the Public Sector means delivering excellence at every single step, from initial response to final submission. GovData work with you and your team at every turn to build framework winning submissions, submissions that deliver real, bottomline growth for your business.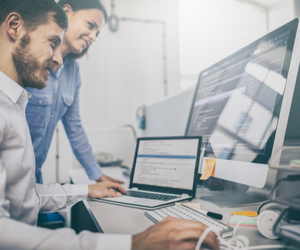 FIND A FRAMEWORK OR OPPORTUNITY
Unlock the key to Public Sector procurement and start winning your place on Government Frameworks
Helping you to get on Government Frameworks
Since the pandemic, it's no surprise that there has been a sharp increase in government spending on healthcare. In 2019/20 the government pledged to spend £148bn on the sector, whereas in 2021/22 this rose to £190bn. The pandemic not only highlighted how underequipped the NHS is, but also how understaffed they are too. The focus on the industry and the increase in spend is to ensure improvements within the NHS including £33.8bn in response to the pandemic.
We know first hand just how well placed SMEs are to provide innovative thinking and robust services into our NHS. With an increase in spend planned for the sector, at GovData we want to ensure that you get on the right frameworks for your organisation to win NHS tender opportunities and grow your business.
Start winning Public Sector Frameworks with GovData