GET YOUR BID HEALTH CHECK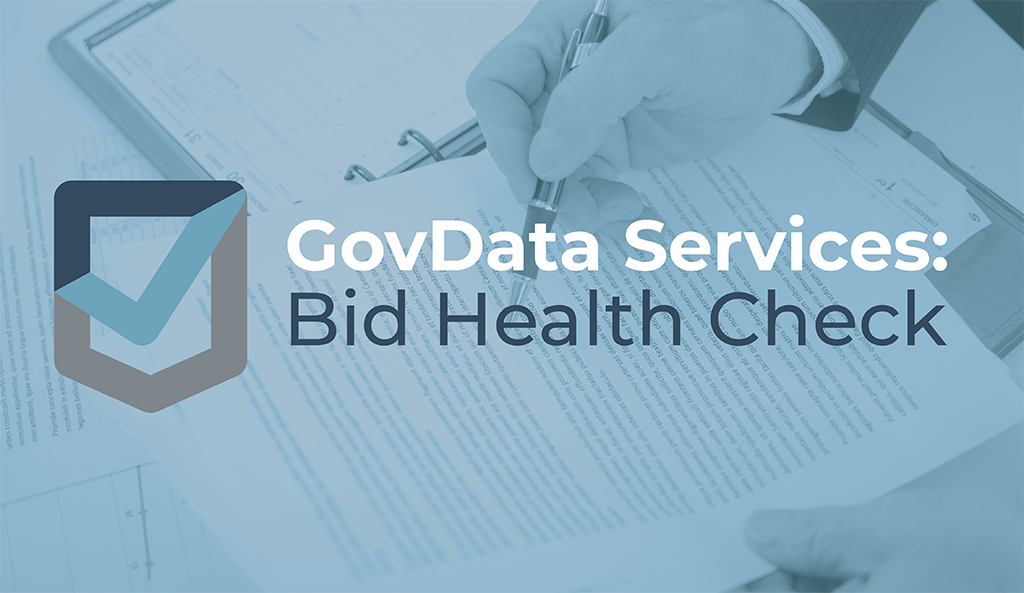 Is your Bid Team up to date with the latest standards and requirements for tender responses?
In an ever-changing market and with new and different ways of working, you need to ensure your bid responses are adapted to the new normal.
Complete our Bid Health Check to understand whether you could be missing out on contracting opportunities and to find out what opportunities are available to you right now with GovData.
Only £495 + VAT
Alongside our bid health check, GovData provides an end-end framework submission service to support organisations in accessing the agreement and winning business in the Public Sector market.
We have assisted businesses to win over £37 billion in contracts across the Public Sector during the past 20 years and been successful with over 1,000 submissions completed in the last 3 years alone for a variety of Central Procurement Government frameworks.
Do you need help getting onto a framework? Our unrivalled knowledge of the Government and Public Sector business has enabled hundreds of British businesses to achieve success in this space.
The process can be daunting for organisations who don't know what to expect, however our specialist team will guide you through the process. Our best practice approach mitigates risk through the provision of a cost effective, end to end managed services. We help SMEs take full advantage of the SME Agenda which allows £1 of every £3 towards Government frameworks to be spent with SMEs.