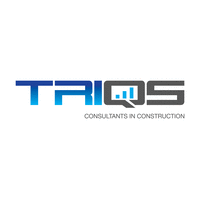 TRIQS is a progressive, professional construction consultancy practice offering a first-class service in Project Management, Construction Management, Cost Consultancy, Quantity Surveying and Dispute Resolution. TRIQS offers unrivalled sector knowledge to our clients enabling ourselves to exceed client expectations in service delivery every time. This is the view of Lucy Williams, Business Manager.
This process was a bit of a rollercoaster for us, we started off very sceptical and confused as to how and what GovData were going to do for us. As time went on we began to understand the process and began to build a rapport with GovData. When we changed the dynamics of the Tender submission and brought in another Company with little time left, GovData pulled out all the stops, they were on hand day and night for any queries or concerns and managed to submit the tender, in what turned out to be a very difficult situation.
The only slight criticism is we would have liked more of an explanation at the beginning of the process of how everything was going to work, what GovData were going to do and the process they would follow. We felt a bit in the dark for the first couple of weeks and did feel concerned as to whether our money had been well spent. As it turns out, GovData did pull out all the stops and went above and beyond to help us. From the point when Fiona got involved, we felt more at ease and began to let go of our reservations.
Neil and Fiona were exceptional; they were always available to answer queries or concerns at any time of the day or evening. This was a difficult situation to manage and they both handled it very well. Neil went above and beyond what was required and got involved from a personal level, fantastic customer service.
The service we received exceeded our expectations. Big thank you to all involved, It was a difficult situation and GovData handled it very well
Neil Devany, Acting Head of Delivery added "Feedback from our customers, such as TRIQS, is so valuable to us as an organisation. We regularly review our working practices and are continually evolving to better service our customers.
Following the feedback from Lucy at TRIQS, we were able to revamp our communications model to ensure that the best information is provided to our customers from the outset and continual contact is made throughout their journey. This then guarantees any customer of ours has all the information at hand and they feel fully involved in the process from the moment they engage with GovData."