Construction Professional Services Procurement Framework
Find out more about Construction Professional Services and get expert help from GovData, the leading Government Framework Experts
About Construction Professional Services Procurement Framework
PROCUREMENT BODY – Crown Commercial Service
Framework Value: £100 million
Framework Duration: 4 years
What is Construction Professional Services? 
The framework is needed to fulfil a number of the Government's policy proposals such as the National Infrastructure Strategy, the National Health Infrastructure Plan, and the Transport Decarbonisation Plan.
The DPS will provide a wide range of industry expert construction professional services at discreet delivery stages (from inception to completion). The services are intended to support eligible Public Sector bodies in delivering a wide and varied range of major and minor building, and civil engineering projects at locations throughout the UK.
Helping you secure access to Construction Professional Services
Thinking about applying for Construction Professional Services? We can help – our expert team have extensive experience in successful framework applications. We're incredibly proud of the growth we deliver across frameworks. A huge part of that prosperity has been securing successful framework applications and contracts worth over £37 billion. Our team are here to help you secure your place on Construction Professional Services today.
Framework Scope – Construction Professional Services
The DPS is to be utilised by Central Government Departments and all other UK Public Sector Bodies, including but not limited to:
Local Authorities
Health
Police
Fire and Rescue
Education
Housing
Charities
Not for Profit
Nuclear
Devolved Administrations
International
In early 2020, three fifths of Private Sector workers were employed by SME businesses, yet SME businesses only make up approximately half of the Private Sector turnover. This DPS' focus on lower value contracts will allow SME businesses to compete with Large businesses. Geographically, in proportion to how many Private Sector businesses they have (in order), Northern Ireland, Scotland, East Midlands, and North West have the most SME businesses. Therefore, if SME businesses can take a disproportionate advantage from this DPS, those are the regions that would disproportionately benefit.
Framework Lots – Construction Professional Services Framework
Understanding Construction professional Services
Understand if Construction Professional Services is right for your business, who can buy through this framework and suppliers already registered
Who is the Construction Professional Services Framework for?
Designed specifically for organisations that provide Technical and Advisory services for building and civil engineering projects.
Firms that excel at project management, cost management, engineering, for example civil, structural, electrical architectural and design services (design of buildings, spaces and infrastructure) environmental and sustainability services are encouraged to apply for framework award.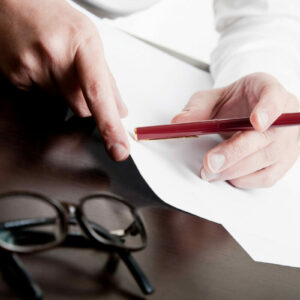 Who can buy through the Construction Professional Services Framework?
Central Government, e.g. Home Office, Ministry of Justice
Local Government, e.g. Your local Council
Education, e.g. Universities, Royal Nursing College, High Schools
Health, e.g. Your local Hospital, Clinical Commissioning Groups (CCGs)
Criminal Justice, e.g. Greater Manchester Metropolitan Policing
Defence, e.g. tri-Forces (Army, Navy, Airforce), MoD
Anomalies, e.g. Coastguard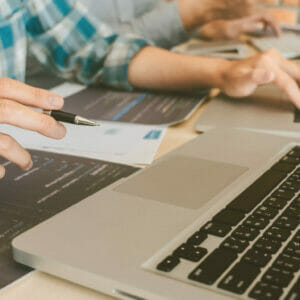 Construction Professional Services – Current Suppliers
Construction Professional Services – Current Suppliers
AECOM LIMITED
AHR ARCHITECTS LIMITED
ARCADIS LLP
ATKINS LIMITED
BUILDING DESIGN PARTNERSHIP LIMITED
CAPITA PROPERTY AND INFRASTRUCTURE LIMITED
Currie & Brown UK Limited
DELOITTE LLP
FAITHFUL+GOULD LIMITED
GARDINER & THEOBALD LLP
Gleeds Advisory Limited
HOARE LEA LLP
Jacobs Engineering UK Limited
KIER BUSINESS SERVICES LIMITED
LEND LEASE CONSULTING (EUROPE) LTD
LONG O DONNELL ASSOCIATES LIMITED
MACE LIMITED
MCBAINS LTD
MOTT MACDONALD LIMITED
NORR CONSULTANTS LIMITED
NPS PROPERTY CONSULTANTS LIMITED
PICK EVERARD
RIDER LEVETT BUCKNALL LTD
RIDGE AND PARTNERS LLP
SWECO UK LIMITED
TURNER & TOWNSEND COST MANAGEMENT LTD & TURNER & TOWNSEND PROJECT MANAGEMENT LTD
TURNER & TOWNSEND PROJECT MANAGEMENT LTD
WOOD ENVIRONMENT & INFRASTRUCTURE SOLUTIONS UK LIMITED
WSP UK LIMITED
WYG ENGINEERING LIMITED
FRAMEWORK ASSESSMENT
Still not sure if Construction Professional Services is the right framework for you? Talk to our team of experts today, we'll help you map the value of the framework to your services and understand the potential for your business.
FRAMEWORK SUBMISSION SUPPORT
No time or limited resources to start or grow your opportunities within Government or Public Sector? Our specialist Building and Infrastructure Services Frameworks team have helped hundreds of companies navigate the complex framework submission process. We're here to help remove the barriers to Public Sector success.
Talk to GovData about getting your business onto the Construction Professional Services Procurement Framework today.