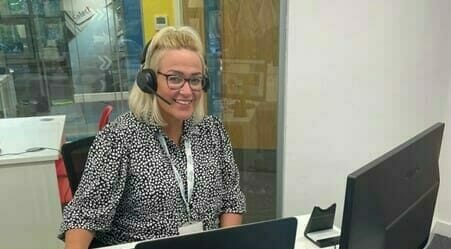 Last month we celebrated the work anniversary of one of our most cherished Framework Specialists, Heather! She's been brightening up the GovData office for a whole year now, and we've loved every minute of it.
Our COO, Kelly, who works closely alongside Heather, recognises the fantastic effort she goes to everyday,
"Happy anniversary to Heather, and a big thank you for being a massive part of the team. Every day you come in with a smile and a song no matter what!"
If one thing makes Heather even better, it's the fact that she brings in a mass of homemade sausage rolls for everyone to enjoy. Not to mention the charity efforts she undertakes outside of work- recently she raised £2,500 for Bowel Cancer UK, which we can all agree, is a fantastic achievement.
On why she decided to raise money for the cause, Heather told us,
"My sister was diagnosed with bowel cancer; I had a hard year accepting this and wanted to do something that I can focus on and switch off and raise money."
The night included a raffle with several amazing prizes. When Heather told us she had raised over £1,500, GovData's CEO and COO, Chris and Kelly Hugo, brought the total to £2,500.
In her spare time, Heather enjoys performing stand-up comedy routines, so being able to incorporate that into her fundraising was gratifying for her,
"The Clifton Arms are keen on charity and, as me and my family are from Blackburn, I decided to do my comedy show for free and raise money for bowel cancer, this helped me switch off and perform again."
Thankfully, her sister is now on the mend, and there are many personal achievements for Heather to celebrate.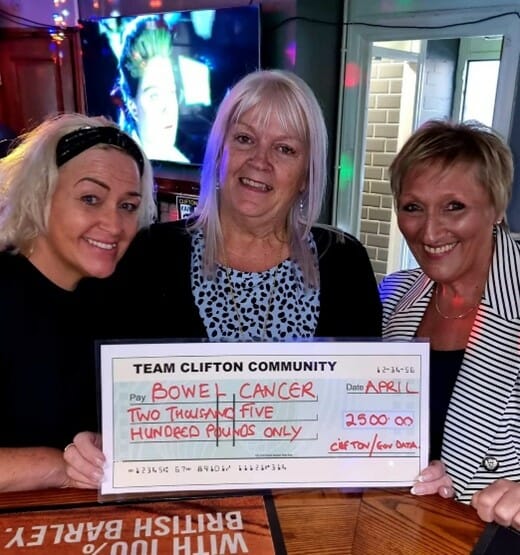 Here's what Heather had to say about her year so far working at GovData:
"All departments are an amazing bunch of people and I enjoy coming to work knowing that I have great support and a drive to make my life better, even when I'm going through tough times.
Chris and Kelly are there for you and have your back if you try your best and work to your best ability. I love working here and feel part of a great team. Here's to the next year… fingers crossed!"
We couldn't agree more, and we can't wait to see what events she does next!