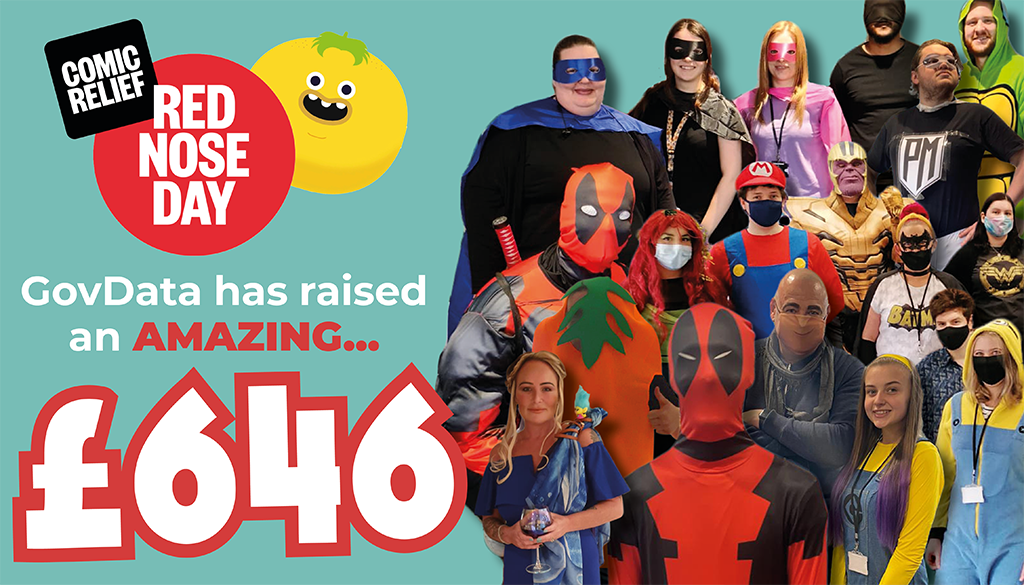 On Friday 19th March, GovData joined the nation in fundraising for Comic Relief/Red Nose Day!
Red Nose Day donations help tackle an array of important causes in the UK and around the world, including tackling homelessness, child hunger, domestic abuse and mental health stigma – all of which have been impacted by the Covid-19 pandemic.
To raise money, we organised companywide superhero fancy dress competition! We had some super entries, from homemade costumes – featuring GovData's own Superhero, Poster Man – to Deadpool morph suits! Congratulations to Victor who was awarded 1st place for his amazing Thanos costume!
We also enjoyed picnics at our desk, a Joe Lycett biscuit sweepstake and a fun-filled virtual teams quiz which showed who the brainy bunch really are!
Thank you all for your generous donations and for getting involved. Together, with Chris and Kelly matching the office's donations, we raised an incredible total of £646!