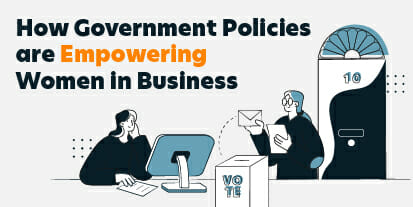 On average, women in the UK are more likely to enter the workforce with higher qualifications than men but earn less per hour.  
It's time to focus on gender equality issues such as shared parental leave and gender pay gaps- as stipulated in 2019, if women had more participation in the economy, we could see a 10% increase on our GDP. 
There are several other reasons why combating gender inequality and getting more women in business is important for our economy and society: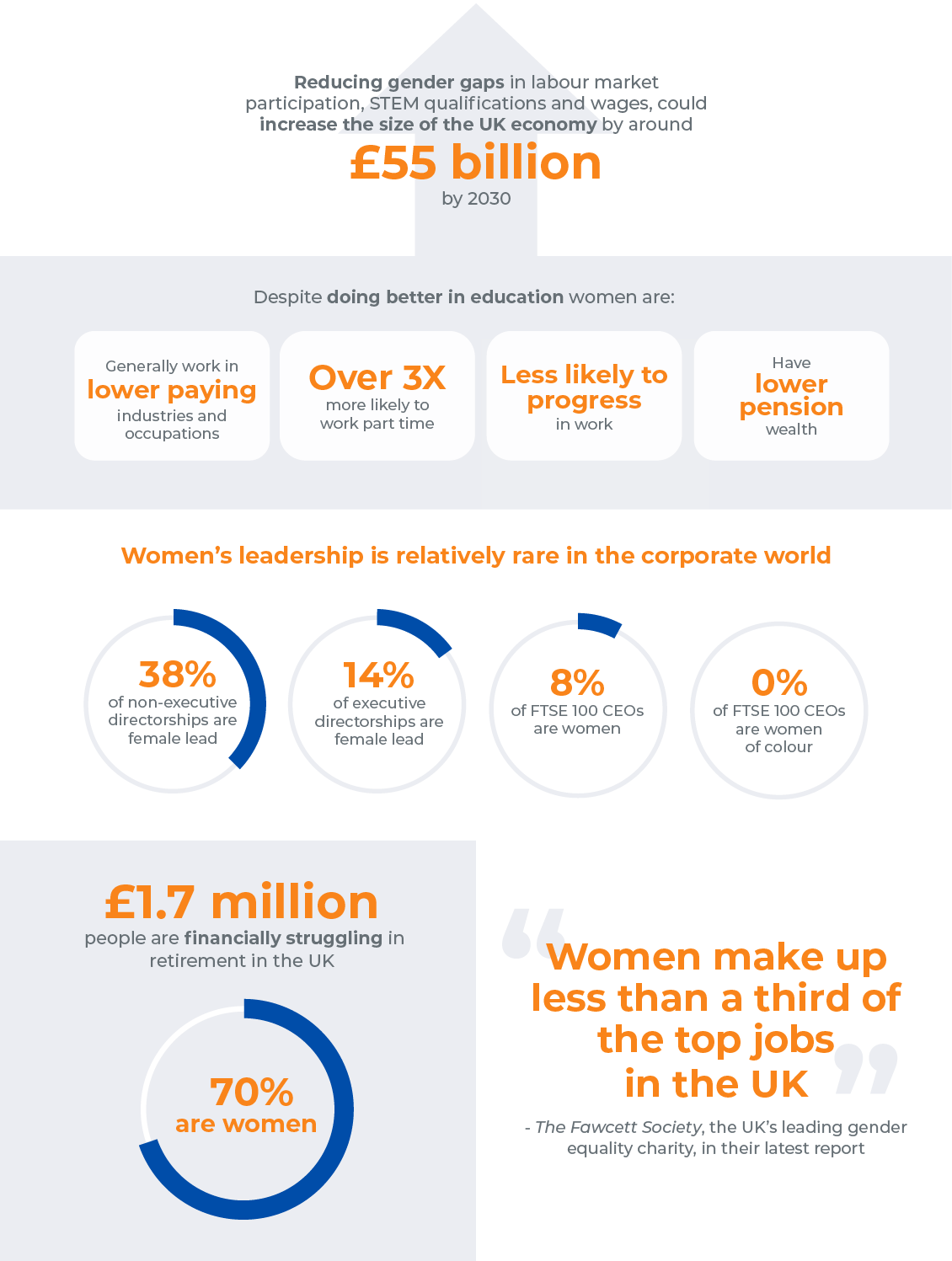 Policies, Initiatives and Taskforces
There's already councils and policies in place to combat gender inequality, such as the Women's Business Council, originally formed in 2012 as a government-backed, business-led initiative, and the Hampton-Alexander Review which places additional focus on gender diversity and supporting women in business.
Women's Business Council
The Women's Business Council was launched in July 2019 with a refreshed focus to encourage action to tackle the gender pay gap across sectors in the biggest need of change. The council reports to the Minister for Women and Equalities and is supported in its work by the Government Equalities Office.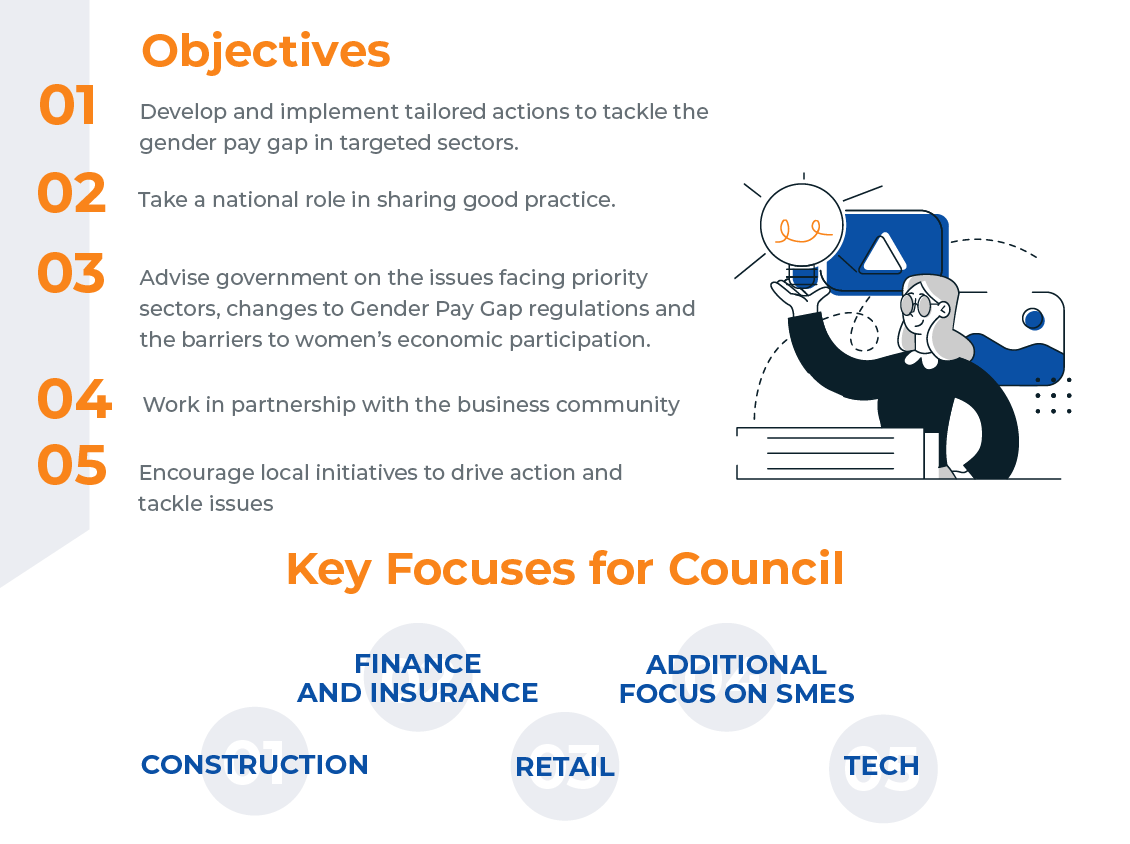 Taskforce on Women-Led High-Growth Enterprises
On the 26 May 2022, the Minister for Women and Equalities, Liz Truss, launched the taskforce chaired by Anne Boden, CEO and founder of Starling Bank. 
The objective of the Taskforce is to increase the number of female entrepreneurs by 50% by 2030. The launch is followed by a package of initiatives to level up employment opportunities for women. 
The Taskforce will use their combined expertise and connections to work collaboratively with organisations across the UK to support the Government's overall target of increasing the number of female entrepreneurs to nearly 600,000, with a particular focus on driving change in the area of growth capital. 
They will also work on the Rose Review, which found that supporting women entrepreneurs could boost the economy by £250 billion.  
The Hampton-Alexander Review
The Hampton-Alexander Review is a culmination of 10 years' worth of work and research. There have already been notable improvements due to the implementation of this review, specifically: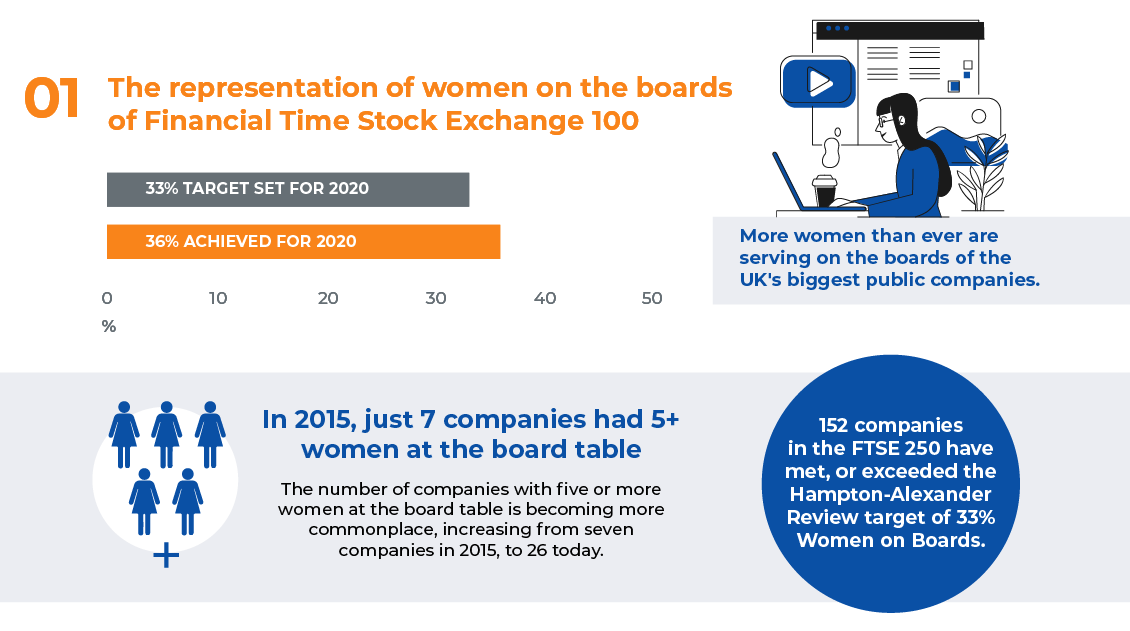 Gender Equality Roadmap
The Gender Equality Roadmap sets out to enable women to contribute to the country's economy and balance caring responsibilities with a rewarding career. Whilst this policy or roadmap does not focus directly on women in business and business leadership roles, the changes and vision for gender equality will hopefully improve the prosperity of women in business leadership roles.  
The main highlights of the roadmap are: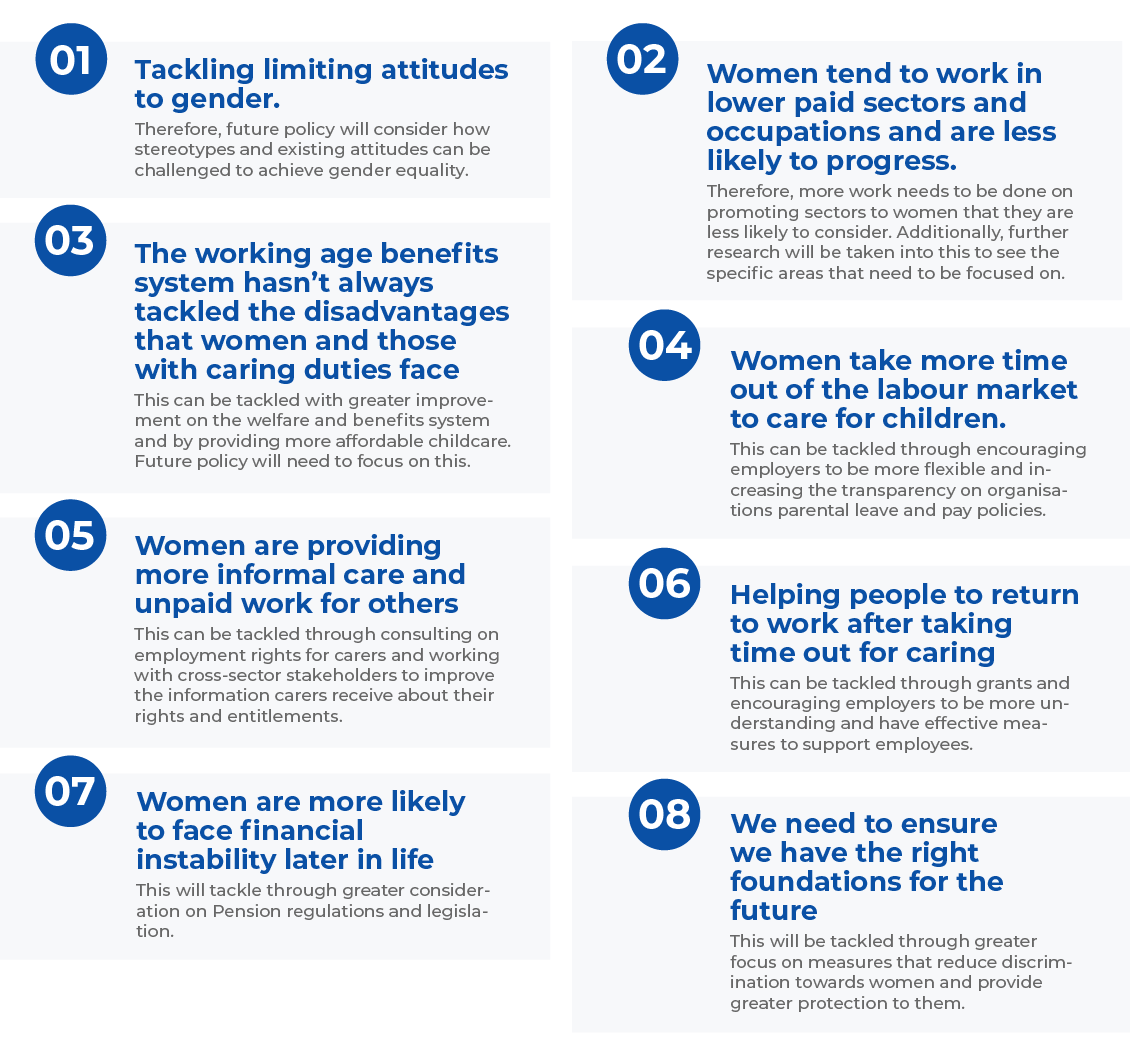 Despite decades of progress towards workplace equality, women continue to be underrepresented in the UK's technology workforce. The figures speak for themselves: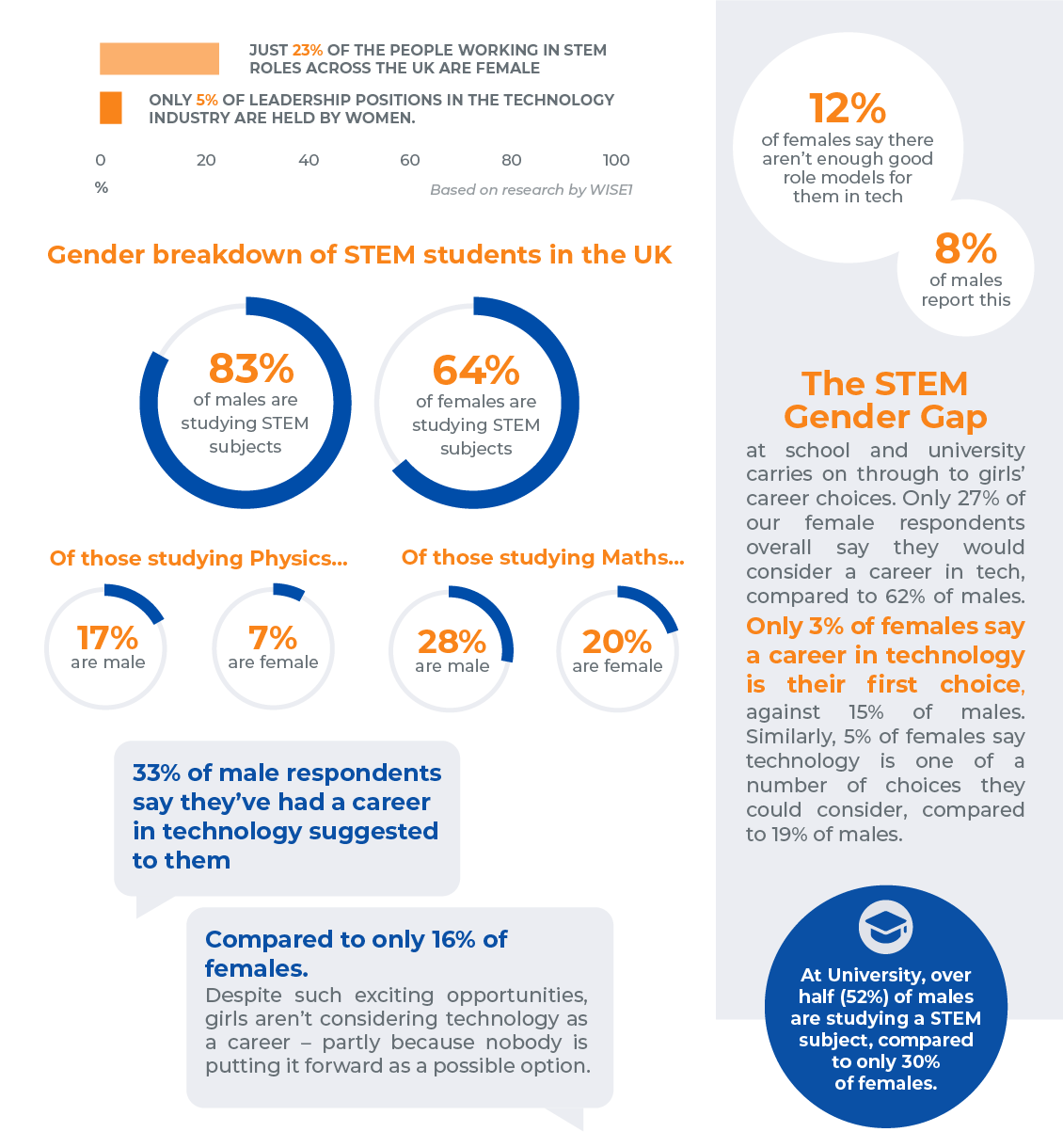 The role of women in business, and their role in business leadership, is clearly being focused on by the Government. Several plans and actions by the Government now are concerned with collecting large amounts of data and research so that initiatives and policies have strong evidence to support them, and areas that need focus are highlighted.  
It seems that industries such as finance and retail are succeeding in appointing women in leadership roles, and bigger businesses are making the effort to equal the playing field too (The best UK companies for women to work for in 2022 – Business Live (business-live.co.uk). 
However, whilst there is a focus on developing representation for women in STEM and technology sectors there is still a large amount of work to do. Possibly in the future, Public Sector spending and contracts may consider the representation that women have within the workforce and leadership of a company.
The entire Gender Equality Roadmap, its objectives and how they plan to implement it, can be viewed on the Gov website: HM Government, Gender Equality Roadmap (publishing.service.gov.uk) 
How GovData can help
Keep up to date with our insights page here
If you're a female-led business, we'd love to hear from you. GovData are committed to levelling the playing field for all underrepresented UK businesses, so get in touch today to see how we can assist.