Bid and Tender Management
Searching for help with Government Bid and Tenders? GovData's expert team have helped 1,000's of businesses find, negotiate and win public sector contracts.
BID EXPERTISE BUILT IN
A bid is more than just words on a page, it's the end to end process of aligning your business and your solutions with the needs and requirements of the buyer. In public sector that often means documentation, policies, procedures and proof cases that go beyond how you pitch today. With 20+ years experience in Public Sector Bid writing and management we know how to win.
EXPERT PUBLIC SECTOR BID TEAM
GovData specialise solely in public sector, it's in everything we do and together we've helped our clients win over £37 Billion in public sector contracts. Our Bid Management Services help you to get you onto major public sector frameworks and secure business from key procurement bodies.
PARTNERS IN SUCCESS
We believe that partners are just that – partners. We offer both fixed-fee and success-based framework application services, creating real, bottomline value for our clients.
We understand just what it takes to win public sector framework submissions and bids and we guide you through every step of the process.
Helping you find and win the right government bids and tenders for your business
Winning new Government and Public sector contracts and bids can be a time-consuming process, we should know, we've won over £37 Billion in Government contracts and tenders for our clients over the last 20 years. We're incredibly proud of our Bid Management Services and the growth we deliver across Professional Services, Information Technology, Building and Infrastructure and People and HR frameworks, a huge part of that success has been the many bids and contracts that we've helped our clients to win.
Our team of experts do more than simply help with building a bid. We work with you to find the right contracts bids and tenders, partner with you create a winning strategy and with our expert team of seasoned, experienced bid strategists we deliver your bid from conception to submission.
FIND A FRAMEWORK OR OPPORTUNITY
GovData Professional Bid Writing and Management Support
How to create a winning bid for Government and Public Sector Contracts
UNDERSTANDING THE PUBLIC SECTOR PROCUREMENT PROCESS
GovData are world leaders in Public Sector procurement, we've working inside and alongside public sector procurement bodies including Crown Commercial Services, and NHS Shared Business Services for over 20 years and have unparalleled insight into what a great bid looks like and more importantly why bids succeed and fail.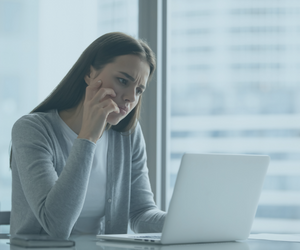 A GROWING OPPORTUNITY
In 2021 alone the UK Government spending on public sector procurement including Bids and Tenders reached £357 Billion, an increase of 17% on the year prior. This expenditure is set to remain at significant levels across 2022 and beyond as UK's public sector looks to speed up, simplify and transform the public procurement process in line with a broader levelling up agenda.
For SME's in particular the UK Government has been clear and transparent in their ambition to ensure that 33% of all government expenditure is spent with innovative, small businesses that are able to drive real value back into the UK economy.
At GovData our bid writing and bid management services are here to help you access the breadth of opportunities available within the public sector and unlock your growth potential with expert guidance to get you there fast.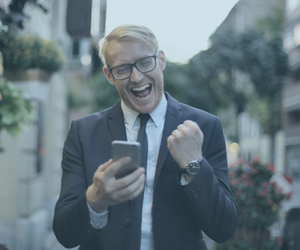 BID WRITING AND MANAGEMENT SERVICES
BID STRATEGY
All of our winning bid writing services start with understanding and building a clear, focused strategy for what, why, how and when. By really understanding the value of your business to the public sector we'll help you define a clear, executable strategy to win and deliver.
BID MANAGEMENT
No time or limited resources to start or grow your opportunities within Government or Public Sector? Our team work across IT, People, Building & Infrastructure and Professional Service frameworks and can manage your entire bid submission from end to end. No hassle, no additional resources, we'll take care of the whole bid process for you.
BUSINESS CHAMPION
We have felt first-hand the frustrations of dealing with the public purse and of breaking into public sector opportunities. Our experienced team of Bid Writers will help you break down the barriers to winning Public Sector bids practically help you champion simple, powerful, real-world information that helps your business to compete and win.