Find out more about Spark and get expert help from GovData, the leading Technology Framework Experts
About Spark Framework
PROCUREMENT BODY – Crown Commercial Service
Framework Value: £650 million
Framework Duration: 6 years
What is the Spark Framework? 
The Government continues to deliver its commitment to gaining best value ICT spend through engaging Small and Medium-sized Enterprises (SMEs) in the supply of products and services through the UK's biggest digital marketplace.
Helping you secure access to the Spark Framework
Thinking about applying for Spark Framework? We can help – our expert team have extensive experience in successful framework applications. We're incredibly proud of the growth we deliver across Information Technology frameworks, including the first Cyber Security Services and NS2 Frameworks as well as G-Cloud, NS3 and IT consult. A huge part of that prosperity has been securing successful framework applications and contracts worth over £37 billion. Our team are here to help you secure your place on Spark Framework today.
Service Categories – Spark Framework
Understanding Spark Framework
Understand if Spark Framework is right for your business, who can buy through this Framework and suppliers already registered
Who is the Spark Framework for?
This is for businesses looking to provide cyber security services to the UK Government and Public Sector organisations looking to improve their cyber resilience, whilst growing their business within the Public Sector.
Penetration Testing Provider

Firewall Provider
Incident Management Provider
Data Destruction Provider
Threat Management Provider
Cyber Security Consultancy
System Auditing Providers
Business Continuity Service Providers
Sub-Pillar – Cyber-Security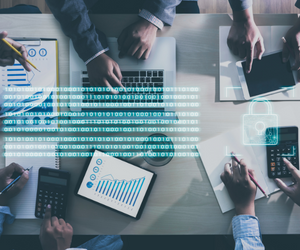 Who can buy through the Spark Framework?
Central Government, e.g. Home Office, Ministry of Justice
Local Government, e.g. Your local Council
Education, e.g. Universities, Royal Nursing College, High Schools
Health, e.g. Your local Hospital, Clinical Commissioning Groups (CCGs)
Criminal Justice, e.g. Greater Manchester Metropolitan Policing
Defence, e.g. tri-Forces (Army, Navy, Airforce), MoD
Anomalies, e.g. Coastguard
FRAMEWORK ASSESSMENT
Still not sure if Spark Framework is the right framework for you? Talk to our team of experts today, we'll help you map the value of the framework to your services and understand the potential for your business.
FRAMEWORK SUBMISSION SUPPORT
No time or limited resources to start or grow your opportunities within Government or Public Sector? Our specialist IT and Technology Frameworks team have helped hundreds of companies navigate the complex framework submission process. We're here to help remove the barriers to Public Sector success.
Talk to GovData about getting your business onto the Spark Framework today.