We don't just help you with your IT framework applications. We get you on them.
We don't just write bids. We win them.
At GovData, we help you win real business and for over 20 years we've helped SME's to create real growth from Public Sector opportunities.
Opportunities to win IT Government contracts are increasing exponentially as the world strives to become more connected. Over £2.6bn is being invested in cyber and IT over the next 3 years in addition to the £22m National Cyber Security Strategy. At GovData we are proud to have helped our clients win over £37 Billion in Public Sector contracts and will work closely with you and your teams throughout every step of the process to get your business on the most critical IT frameworks needed to help win big business.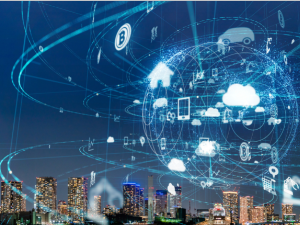 FIND AN IT FRAMEWORK OR OPPORTUNITY
Unlock the key to Public Sector procurement and start winning your place on Government Frameworks
Helping you to get on IT Technology Frameworks
In 2021 alone the UK Government spending on Public Sector procurement including Bids and Tenders reached £357 Billion. This expenditure is set to remain at significant levels across 2022 and beyond as UK's Public Sector looks to speed up, simplify and transform the public procurement process in line with a broader levelling up agenda. For the Information Technology Sector alone, the Government has pledged a spend of £2.6bn over the next 3 years on top of the already in place £22bn National Cyber Security Strategy
With the Governments ambitious plan to ensure the growth of SMEs through the SME Agenda, it is required by law that 33% of all public spending must be with SMEs. However, great news for the IT industry as this figure is much higher with 50% of all budgets to be spent with SMEs.
At GovData our team are experts with IT Frameworks and Government IT tenders and are here to help you access the breadth of opportunities available within the Public Sector and unlock your growth potential with expert guidance to get you there fast.
Start winning Public Sector Frameworks with GovData