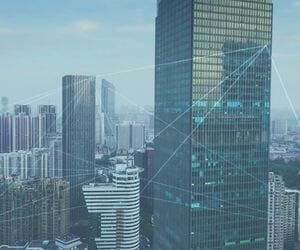 Network Services 3 Pre-Market Engagement Webinar
Online – Thursday 16th June 2022
The Crown Commercial Service (CCS) has announced an upcoming webinar taking place on Thursday 16th June. The event, hosted jointly with Innopsis, presents an update on the Network Services 3 (NS3) pre-market engagement. At GovData, we know that early access to exceptional opportunities is the way forward and can help you shape your business' growth.
In addition to providing updates regarding proposals received thus far, the CCS has made it known that they feel the following areas of innovation and capabilities require further input and development. This is a key opportunity to get involved with the public sector procurement process and will help you get ahead when accessing framework agreements.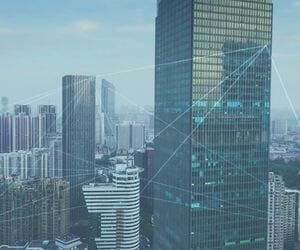 Innovation Areas of Focus
IoT and Smart Cities
The Internet of Things (IoT) service providers help businesses to adopt IoT methodology in their applications across multiple key vertical industries such as healthcare, manufacturing and transportation.  Driven by significant growth in commercial usage, IoT is still a high growth arena.
Communication Platforms as a Service
Communication software, unified communications and collaborative tools (solution) providers. These companies can provide all the "overlay" on top of your core network infrastructure that enables you to share data, video and voice conferencing.
Furthermore, of particular interest are the following IoT and Smart Cities applications which are likely to attract significant public sector investment:
Waste Management:  Real-time monitoring to improve the efficiency of waste collection, reducing the amount of litter and encouraging recycling.
Water Management:  Detect and report leaks immediately. Monitoring the water network means that water can be distributed across a network as needed to prevent shortages. AI and predictive technology are applied to watershed management to predict flooding.
Crime Prevention and Security:  Predictive policing, crime mapping, gunshot detection, intelligent surveillance, emergency response optimisation, body-worn cameras, crowd management and home security systems. With such features, incidents of assault, burglary, and robbery could be reduced by 30% to 40%.
Education:  Video interaction devices, e-whiteboards, virtual reality and augmented reality to deliver remote interactive lectures
Environment (Air and Noise Pollution) Monitoring: sensors can detect compliance with pollution limits, particularly in Clean Air Zones.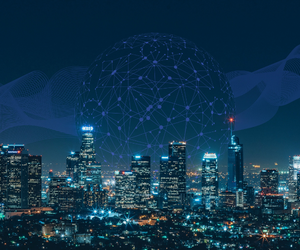 How to register
The NS3 pre-market engagement event is free of charge and open to all – you do not need to become a paid Innopsis member to participate in the pre-market engagement event. To attend the event, please register your details.
This is a great chance for you to engage with businesses within the public sector and create new growth opportunities.  Register your interest in this event today over on the Crown Commercial Service website
If you're looking at getting onto a framework agreement like Network Services 3, GovData can help. We understand the entire public sector procurement process from start to end and can help create growth for your forward-thinking business.
We have an exceptional win rate – helping over 1,800 businesses secure their success in the public sector. Join them today; get in touch below.
GovData are neutral facilitators that remove the barriers between SMEs and the central Government. We have extensive experience in helping organisations access and win public sector opportunities. We're passionate about levelling up the SME agenda and helping businesses to grow. If we can help you achieve any of your public sector goals, then please get in touch; we'd love to help.