Helping Small Businesses access Government Frameworks and Tenders
GovData's expert team help SMEs find, access, and unlock Government opportunities, helping you deliver business growth from the Public Sector.
TRUSTED SME PARTNER
For 20 years, we've helped SMEs breakthrough the barriers to winning public sector opportunities. With unique access to Public Sector procurement, our team deliver a comprehensive framework and bid management solution.
Our specialists cover all areas of SME Public Sector contracts, making public sector expertise easy.
97% SME FRAMEWORK SUCCESS
Our numbers speak for themselves, in the last 20 years we've won over £37 Billion in opportunities with our clients. As leaders in the public sector field, we are proud of our 97% framework success rate.
It's easy to see why SMEs across the UK choose GovData to secure their framework bids every day.
DRIVING THE SME AGENDA
SMEs are the lifeblood of the UK economy, but time, resources and financial constraints can keep SMEs from accessing valuable Public sector and Government contracts. We believe that has to change and we're leading the transformation by helping SMEs find, access, and win Public Sector Frameworks.
Helping Small Businesses access Government Frameworks and Tenders
It's easy to see why so many small businesses in the UK don't focus on Public Sector opportunities. Historically, access to Public Sector bids or tenders might have felt like a maze of technical specifications, regulations, documentation, and inequality; as a business owners of, many SMEs have told us that even getting started can feel like a daunting prospect.
At GovData, we believe that access to Public Sector opportunities should be for all businesses and that SMEs in particular add huge value, innovation, and new thinking to an otherwise stale landscape. The UK government is committed to levelling up the playing field for SMEs and have several key initiatives in place to make their ambition a reality.
SME's should be acutely aware that the government are targeting 33% of all spend to be awarded to SMEs with 50% for technology spend.
Since SME champions were embedded in UK Government departments back in 2012, the ambition for better engagement and a fairer procurement landscape has been a key strategy for procurement bodies like Crown Commercial Service and NHS Shared Business Services. Now the aim is set for £1 in every £3 to be spent with SMEs, our goal is to help SMEs find, access, and win government business and we're here to help you do just that. Helping SMEs access Government Frameworks, it's what we do
FIND A FRAMEWORK OR OPPORTUNITY
GovData Professional Tender Writing and Bid Support
How to create a winning bid for Government and Public Sector Contracts
HOW DOES THE PUBLIC SECTOR WORK?
All public sector contracts should be awarded through an official government procurement framework. These procurement frameworks are open to everyone and cover everything from IT and Technology Services to HR and People, Building and Infrastructure and Professional Services. You can find a list of current government frameworks here with extensive information on values and lots available for supply.
Getting onto a framework is the first step to securing any government contracts for SMEs and are effectively a list of organisations pre-approved to supply specific solutions or products to the public sector. Once your organisation has been successfully awarded approved framework status, organisations and individuals within the public sector can buy from you without any additional tender requirements.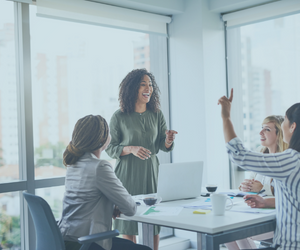 HOW CAN SMES GET ON PUBLIC SECTOR FRAMEWORKS?
We all want our public funds to be spent effectively and deliver the best value service back to taxpayers, so naturally, the government has a host of steps that organisations of all sizes need to fulfil before starting to work with the public sector.
In truth, that can mean lots of documentation and proof that most SMEs just haven't needed to produce before now. In reality, the documentation and compliance needs of frameworks mean that many first submissions to national frameworks fail when completed independently, not because organisations are a poor fit or lack of ability, but simply because of resources, documentation, or policy gaps.
At GovData, we specialise in helping SMEs access Government Frameworks and help organisations prepare their business to win framework awards. From compliance documents to Environmental, Ethical, Security policies and many more, our experienced SME Framework and Bid Teams know the right steps to take at the right time to get your business government-ready.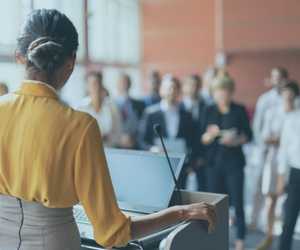 WHAT FRAMEWORKS AND PUBLIC SECTOR LOTS ARE RIGHT FOR ME?
Finding the right lot(s) on a framework is a crucial step to get started with SME public sector contracts. If you're not sure about where to start, we'll help you understand the landscape of upcoming frameworks and help you find the right lots to bid for; after all, finding the right Public Sector contract that will grow your business is just part of a successful partnership.
Our experienced team are passionate about helping SMEs access Government Frameworks and stay with you at every step of the process to being awarded approved framework supplier status, from the Pre-ITT, ITT (Invitation to Tender) and Awards Assessment to helping you maximise your opportunities as an approved government supplier.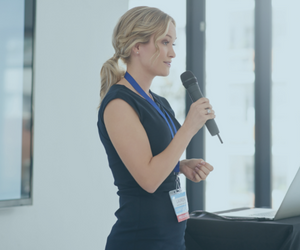 SME PUBLIC SECTOR SERVICES
PUBLIC SECTOR READINESS ASSESSMENT
If you're thinking about growing your SME business with the public sector but you're not sure how or where to get started, then we can help. Our public sector for SME readiness assessment will help you set a clear pathway to winning public sector contracts.
SME FRAMEWORK AWARDS
For 20 Years, we've helped SMEs win over £37 Billion in public sector revenue and that all starts with getting your business onto the right framework. Our end-to-end Framework service will get your Public Sector growth on the path to greatness and kickstart your success
*Terms and conditions apply
BID WRITING AND HEALTH CHECK
Whether you need us for one bid or our help and guidance to grow your footprint with SME Government contracts, we're here to help. Do you have a bid that you're working on? Not sure if it's Public Sector ready? Our experienced team of Bid Managers are on hand to make sure your bid has everything you need to succeed.
SME CHAMPION
We have felt first-hand the challenges that SMEs face in winning public sector opportunities. Our experienced team will help you break down the barriers to winning Public Sector bids and practically help you champion simple, powerful, real-world information to help your business to compete and win.
MEET YOUR EXPERT EXPERT PUBLIC SECTOR SME TEAM
Nicole Fletcher
Bid Manager
I started my journey with GovData as an Account Executive in the Delivery Department and progressed to Bid Reviewer, Senior Bid Reviewer and ultimately Bid Manager. I have worked various frameworks spanning various industries but particularly enjoy the People and Buildings and Infrastructure frameworks. I have enjoyed building our relationships and watching my clients grow and progress throughout the Public Sector.

Joe Hazeldine
Account Executive
I am an Account Executive and have worked with the Delivery Team for 7 months after moving from the Data Research Department. In my time so far, 100% of my customers have been successfully appointed onto their Framework. With an end-to-end customer management approach, I am thoroughly enjoying watching my customers grow in the public sector and become confident in bidding for opportunities and winning contracts.
Ghulam Ali
Bids Reviewer & Bid Support IT Pillar
With an IT background in networking, ERP implementation and management with various accreditations and certifications. I have worked in various positions as IT Manager, Senior Business Consultant, and Bid Reviewer.
I have an impeccable submission record and success rate on a multitude of frameworks including; Multifunctional Devices, Apple Equipment and Digital Document Solutions.
I pride myself on being a contract professional with a record of achievement, process improvements, performance improvement, relationship management and development.