Communications Marketplace Procurement Framework
Find out more about Communications Marketplace and get expert help from GovData, the leading Government Framework Experts
About Communications Marketplace Procurement Framework
PROCUREMENT BODY – Crown Commercial Service
Framework Value: £210 million
Framework Duration: 4 years
What is Communications Marketplace? 
This framework is a replacement for the CCS Communication Services Framework. The framework would be of benefit to UK Public Sector bodies due to the changing environment caused by the COVID-19 pandemic. Marketing services is changing the world as we know it. The world of marketing is no different: Our new normal is a challenging one for marketers to navigate.
Public relations is a good way to create brand recognition and establish consumer trust. If a prospect reads a favourable news story about a brand, they are more likely to engage with a salesperson. Earned media can provide third-party validation, which can go even further than traditional advertising. After all, PR experts take advantage of the media to deliver messages for them.
Helping you secure access to Communications Marketplace
Thinking about applying for Communications Marketplace? We can help – our expert team have extensive experience in successful framework applications. We're incredibly proud of the growth we deliver across frameworks. A huge part of that prosperity has been securing successful framework applications and contracts worth over £37 billion. Our team are here to help you secure your place on Communications Marketplace today.
Framework Scope – Communications Marketplace
The framework is needed to provide UK Public Sector Bodies with access to an innovative, quality and value for money approach to buying communications that takes advantage of dynamic changes within the marketplace. This is necessary in order to fulfil the implementation of all Government policy and societal goals, as effective communication to relevant parties is vital for the success of policy implementation.
The framework is also needed to make the process of Government purchasing communication services become quicker, cheaper, and more competitive. The Government has recently had to deal with an "infodemic" – a spread of false information regarding the Coronavirus pandemic, which is just the latest chapter in the continued growth of 'Fake News'. Additionally, this problem has been amplified and magnified by the prevalence of social media as the main source of news for many citizens. As a result, the need for this framework is greater than ever.
Understanding Communications Marketplace
Understand if Communications Marketplace is right for your business, who can buy through this framework and suppliers already registered
Who is the Communications Marketplace Framework for?
If you're a marketing agency looking to break into the Public Sector, then this framework is for you. This Communication Marketplace Framework aims to connect UK Government and Public Sector businesses with access to a broad range of marketing and campaign services in order to meet their needs. From direct marketing, sponsorship and recruitment advertising all the way to public relationships and events, this framework gives you and your agency the ability to showcase your services and put you in good stead for winning Public Sector contracts.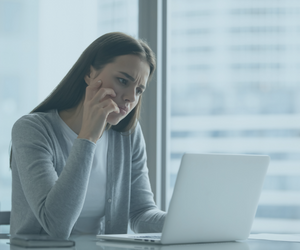 Who can buy through the Communications Marketplace Framework DPS?
Central Government, e.g. Home Office, Ministry of Justice
Local Government, e.g. Your local Council
Education, e.g. Universities, Royal Nursing College, High Schools
Health, e.g. Your local Hospital, Clinical Commissioning Groups (CCGs)
Criminal Justice, e.g. Greater Manchester Metropolitan Policing
Defence, e.g. tri-Forces (Army, Navy, Airforce), MoD
Anomalies, e.g. Coastguard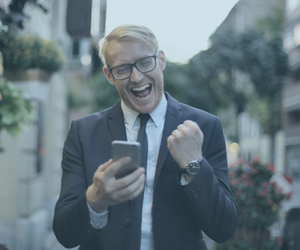 Communications Marketplace – Current Suppliers
Communications Marketplace – Current Suppliers
23red Ltd
8HWE Ltd
Agent Marketing Ltd
Allegory Communications Ltd
Bray Leino Ltd
Cater & Co. The Social Kinetic Ltd
Claremont Marketing Communications Ltd
IPG Dxtra (UK) Ltd, T/A Weber Shandwick, (CMGRP UK Ltd)
Copper Consultancy Ltd
DC Studio Ltd
Dentsu London Ltd
Dods Parliamentary Communications Ltd
Engine Partners UK Llp
Forster Lamond Ltd
Four Communications Group Ltd
Freud Communications Ltd
George & Dragon London Llp
Glasgows Ltd
Grayling Communications Ltd
Headstrong Thinking Ltd
Hopscotch Consulting Ltd
Identity Holdings Ltd
Innovision Events Ltd
Kindred Agency Ltd
M – Integrated Solutions Plc
M&C Saatchi (UK) Ltd
Omnicom Media Group Europe Ltd, T/A Manning Gottlieb OMD
Mccann-Erickson Advertising Ltd
Mediacom UK Ltd
Mindshare Media UK Ltd
Nexus Communications Group Ltd
Now Advertising Ltd
Ogilvy & Mather Group (Holdings) Ltd
Oliver Marketing Ltd
Pablo London Limited
Paragon Customer Communications Ltd, T/A Park House
Portland PR Ltd
Pukka Films Ltd
Redhouse Lane Communications Ltd
Sledge Ltd
Social And Local Cic
Spring Design And Advertising Ltd
Stack Works Ltd
Starcom Worldwide Ltd
Story UK Ltd
Stratagem Consulting Ltd
Zinc Network Ltd, T/A Zinc Network
The Gate Worldwide Ltd
TRBR Ltd, T/A Red Brick Road
Tullo Marshall Warren Ltd
Twentysix Ltd
W & J Linney Ltd, T/A Linney
Walnut Unlimited Ltd
Wavemaker Ltd
WPP Brands (UK) Ltd T/A Burson Cohn & Wolfe
FRAMEWORK ASSESSMENT
Still not sure if Communications Marketplace is the right framework for you? Talk to our team of experts today, we'll help you map the value of the framework to your services and understand the potential for your business.
FRAMEWORK SUBMISSION SUPPORT
No time or limited resources to start or grow your opportunities within the Government or Public Sector? Our specialist Professional Services Frameworks team have helped hundreds of companies navigate the complex framework submission process. We're here to help remove the barriers to Public Sector success.
Talk to GovData about getting your business onto the Communications Marketplace Procurement Framework today.