How to find the right Government Frameworks and Tenders
Need help finding the right Government Frameworks and Tenders? Our expert team have helped hundreds of businesses find, negotiate, and win Public Sector contracts.
EXPERIENCED PUBLIC SECTOR FACILITATORS
With 30+ years of experience in government and Public Sector tenders, we know how find, negotiate and win frameworks awards and contracts.
We're skilled and informed experts in winning public sector opportunities.
YOUR EXPERT FRAMEWORK AND BID TEAM
Our expert team has the right Public Sector framework tender opportunity for your business at the perfect time.
We work with you to find the most suitable frameworks and contracts with the best returns, securing your business with framework awards and contracts.
PARTNERS IN SUCCESS
We believe that partners are just that – partners. We offer both fixed-fee and success-based framework application services, creating real, bottomline value for our clients.
We understand just what it takes to win public sector framework submissions and bids and we guide you through every step of the process.
Helping you find the right government frameworks and tenders for your business
Our Public Sector spend in the UK is projected at around £375 billion on goods and services – it's an incredible number and one that we all have a vested interest in making sure is spent and delivered effectively. Delivering public services is costly, specialist and by sheer volume simply can't be done internally through the government alone. This is where the Private Sector has a fundamental role to play in filling the essential public services gap between the government and private businesses across the UK. Ensuring that our tax income is spent effectively though is a complex process which is why Frameworks are a critical platform for government departments and the buyers that represent them rely so heavily on the well thought through, pre-selected companies that are awarded framework status.
If finding a tender or securing a place on a relevant framework is on your roadmap or sales plan you'll know that winning a Government tender can be time-consuming, but you can join the thousands of clients who have won a share of £37 billion in Government contracts with our support.
FIND A FRAMEWORK OR OPPORTUNITY
GovData Professional Tender Writing and Bid Support
How to create a winning bid for Government and Public Sector Contracts
WHAT IS THE DIFFERENCE BETWEEN A FRAMEWORK AND A BID?
A framework is an agreement set up by central Government teams to cover the supply and distribution of goods and services. They do not guarantee work for the supplier but instead allow procuring parties to award your business with work during the agreement's period.
A bid is a competitive process where a supplier submits interest in providing goods or services, usually against other organisations. The bidding process is required for most government business contracts to establish a fair and transparent process for all suppliers.
WHY USE A FRAMEWORK?
Frameworks are commonly used to detail requirements that make it easier for procuring parties to choose a supplier. Procuring parties purchase from frameworks as suppliers have already been through a competitive process to ensure they are suitable for specific business functions.
If your business wins a framework award, you have more opportunities to bid for relevant government tenders against a select pool of suppliers.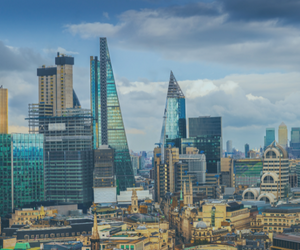 HOW TO FIND FRAMEWORKS
Depending on the industry you operate in, there are several sources you will be able to find relevant frameworks.
You can find framework agreements for Building, Professional Services, People & HR, and Technology through the Crown Commercial Services (CCS) portal.
Frameworks are a great way to prove your credibility as a business. Once approved on a framework, your business may find it easier to secure government tenders in the future. Plus, if the agreed framework is lengthy, you may find it easier to ensure a healthy revenue stream.
If you are looking for assistance in getting onto a framework, get in touch. We provide an end-to-end framework submission service to support businesses like yours win bids in the Public Sector market.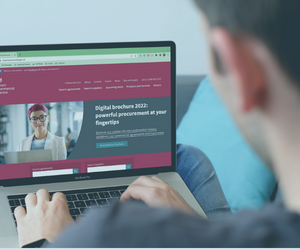 IDENTIFYING THE RIGHT PROCUREMENT FOR YOUR BUSINESS
Frameworks can differ across industries; for example, a Public Sector construction framework agreement will have different elements regarding the provision of goods and services compared with a public sector professional services framework agreement.
Agreements are divided into sub-categories of product or service type, known as lots. Each lot consists of a list of approved suppliers, the length of time the framework is active and the award value. In some framework agreements, there can be multiple lots, each with many suppliers that a purchaser can choose from.
It's important to remember that just because a supplier is listed in a lot, does not mean that they have been awarded a contract, they are simply a supplier that a Government department or organisation can use to fulfil those particular needs.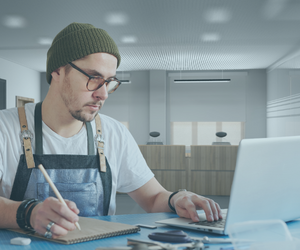 CREATING A SUCCESSFUL BID
Creating a successful Government bid relies on compliance with the regulatory processes in place. It may seem like the work a company does on the ground is null and void if their submission paperwork isn't up to scratch, but the procuring party want to make sure you are compliant with legislation, deadlines, and best practice.
Before you start creating your bid, you will need to:
Catalogue your relevant case studies and show where you added value.
Organise a library of your documents, such as certifications, accreditations, CVs and policies.
Define your USPs.
When you begin the bidding process, ensure you have understood what questions are being asked in the ITT and PQQ, ensuring you back your answers up with evidence from your case studies. You should treat your USPs as a strapline, weaving them into your answers.
If you are a small business that knows they have the skills and expertise to meet a tender, but in the dark on where to begin, get in touch. We can provide support and a complete strategy to help meet your strategic goals of delivering Government work.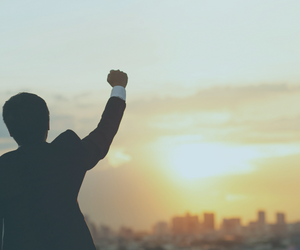 BID WRITING AND MANAGEMENT SERVICES
SUBMISSION MANAGEMENT
If you struggle to manage your framework and bid submissions, you may be pleased to hear we offer submissions management services. Alleviate the pressure of overseeing government tender opportunities by passing management over to us so you have the time and resources to maintain your current operations.
BIDSTRATEGY
We always start by building a clear and focused strategy when working with our clients. By understanding the value your business can demonstrate to the Public Sector, we can help take your bid to the next level by defining a clear and executable strategy to win contracts.
BID AND TENDER WRITING
Our bid writing team are much more than a group of writers; we fuel the growth of your business. Our team of bid writers are a virtual extension of your own business, with years of experience delivering £37 billion in won contracts.
BREAKING BARRIERS TO ENTRY
We have felt first-hand the frustrations of dealing with the public purse and of breaking into public sector opportunities. Our experienced team of Bid Writers will help you break down the barriers to winning Public Sector bids practically help you champion simple, powerful, real-world information that helps your business to compete and win.
FRAMEWORK SUBMISSION WRITING SUPPORT
Writing a successful framework takes time, experience, and knowledge of the procurement process. At GovData, we can help businesses break through the barriers to entry. We understand the Public Sector landscape and can guide you through the legal, technical, and economic aspects of listing.
Get in touch today to find out how you can accelerate your business' growth through Public Sector frameworks and tendering.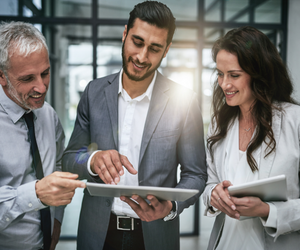 MEET YOUR EXPERT PUBLIC SECTOR TEAM
Nicole Fletcher
Bid Manager
I started my journey with GovData as an Account Executive in the Delivery Department and progressed to Bid Reviewer, Senior Bid Reviewer and ultimately Bid Manager. I have worked various frameworks spanning various industries but particularly enjoy the People and Buildings and Infrastructure frameworks. I have enjoyed building our relationships and watching my clients grow and progress throughout the Public Sector.

Joe Hazeldine
Account Executive
I am an Account Executive and have worked with the Delivery Team for 7 months after moving from the Data Research Department. In my time so far, 100% of my customers have been successfully appointed onto their Framework. With an end-to-end customer management approach, I am thoroughly enjoying watching my customers grow in the public sector and become confident in bidding for opportunities and winning contracts.
Ghulam Ali
Bids Reviewer & Bid Support IT Pillar
With an IT background in networking, ERP implementation and management with various accreditations and certifications. I have worked in various positions as IT Manager, Senior Business Consultant, and Bid Reviewer.
I have an impeccable submission record and success rate on a multitude of frameworks including; Multifunctional Devices, Apple Equipment and Digital Document Solutions.
I pride myself on being a contract professional with a record of achievement, process improvements, performance improvement, relationship management and development.