Find out more about Insurance Services 3 and get expert help from GovData, the leading Government Framework Experts
About Insurance Services 3
PROCUREMENT BODY – Crown Commercial Service
Framework Value: £100 million
Framework Duration: 8 years
What is Insurance Services 3?
This agreement has been created to allow Government and Public Sector departments to access a variety of insurance services. As listed by the CCS, the main principles and benefits are as follows:
● the right suppliers hear about opportunities at the right time
● accessible route for suppliers to apply and register their interest (at any time)
● a dynamic filtering system, giving customers flexibility based on requirements
● quality and price can be assessed based on individual customer's requirement
● an efficient structure and approach to commissioning a variety of projects
● agility and flexibility to meet Government Estates changing needs to support their estates rationalisation programmes.
● fully compliant with UK and EU regulations
Helping you secure access to Insurance Services 3
Thinking about applying for Insurance Services 3? We can help – our expert team have extensive experience in successful framework applications. We're incredibly proud of the growth we deliver across frameworks. A huge part of that prosperity has been securing successful framework applications and contracts worth over £37 billion. Our team are here to help you secure your place on Insurance Services 3 today.
Framework Scope – Insurance Services 3
Providing a wide ranging route for suppliers for the insurance market, this procurement will bring insurance companies in the UK a chance to join this framework at any point during it's lifetime. For SMEs in particular, this is an ideal opportunity as the process is simpler and quicker.
Suppliers can also bid for contracts within the same day of applying to the framework, once you have provided the necessary questions and documents are uploaded. Our Delivery Team will get you onto this opportunity and route to major Government departments providing consistent work for your insurance company.
Framework Services and Lots – Insurance Services 3
Understanding Insurance Services 3
Understand if Insurance Services 3 is right for your business, who can buy through this framework and suppliers already registered
Who is the Insurance Services 3 for?
If you're an insurance company looking to break into the Public Sector, then this framework is for you. This Insurance Services 3 aims to connect UK Government and Public Sector businesses with access to a broad range of insurance providers in order to meet their needs.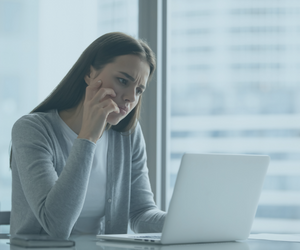 Who can buy through the Insurance Services 3?
Central Government, e.g. Home Office, Ministry of Justice
Local Government, e.g. Your local Council
Education, e.g. Universities, Royal Nursing College, High Schools
Health, e.g. Your local Hospital, Clinical Commissioning Groups (CCGs)
Criminal Justice, e.g. Greater Manchester Metropolitan Policing
Defence, e.g. tri-Forces (Army, Navy, Airforce), MoD
Anomalies, e.g. Coastguard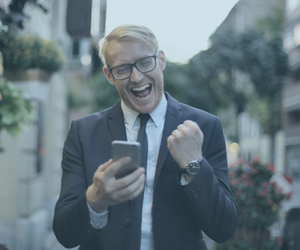 Insurance Services 3 – Current Suppliers
AIOI NISSAY DOWA Insurance UK Limited
Alesco Rish Management Services Limited
Allianz Insurance PLC
American International Group UK Limited
Ark Syndicate Management Limited
Aspen Insurance UK Limited
Avid Insurance Services Limited
Aviva PLC
AXA Insurance PLC
Chubb European Holdings Limited
CNA Insurance Company Limited
Ecclesiastical Insurance
Maven Public Sector
Motor Accident Protection Services Limited
Ocaso S.A., Compania De Seguros Y Reaseguros
Protector Insurance
QBE European Operations PLC
Risk Management
RSA Insurance Group PLC
Travelers Insurance Company Limited
Volante International Limited
Zurich Financial Services (UKISA) Limited
FRAMEWORK ASSESSMENT
Still not sure if Insurance Services 3 is the right framework for you? Talk to our team of experts today, we'll help you map the value of the framework to your services and understand the potential for your business.
FRAMEWORK SUBMISSION SUPPORT
No time or limited resources to start or grow your opportunities within the Government or Public Sector? Our specialist Professional Services Frameworks team have helped hundreds of companies navigate the complex framework submission process. We're here to help remove the barriers to Public Sector success.
Talk to GovData about getting your business onto the Insurance Services 3 today.